If you have ever gone shopping for chandeliers, you must have been amazed at the different types out there.
We are not even talking about differences in length, width or other dimensional features like that. This time, we mean the difference in build material and form that these chandeliers take.
For those who have always been confused about which one to pick, here are some of the best types for the money, and what makes them special too
1.        Crystal Chandeliers
If the glamour and class they bring doesn't speak of how amazing they are just yet, wait till you see how they actually own any space you put them in.
Crystal chandeliers can go anywhere chandeliers are meant to go, but they make the most statement in public spaces. Thus, hang one in your foyer, dining area or living room for effect.
Carrying a unique design on top of all those crystals, this is sure to add that royal feel to your home.
2.        Glass Chandeliers
One thing we love about glass chandeliers is how they are usually delicately beautiful – just like the material they are made of. Also available in different shapes and sizes, you can choose to make a statement with either the modern or retro designs that they can feature.
The glass material makes reflection a breeze, helping to illuminate your home to taste with the best effects. That, and we have not even mentioned its availability in different shapes and sizes to suit your taste and space.
3.        Candle Chandeliers
Castles of old might have used candle chandeliers because they didn't have access to electricity back then, but there is no denying the beauty they bring to any space either. The modern candle chandeliers have been specially designed in such a way that they seem to be casting actual candle light on your space.
This brings with it a feel of romance, touch of grace and exudes class on a whole new level.
4.        Pendant Chandeliers
For those who want more, the simple chandelier design might not cut it for them. It is for these people that the chandelier pendant lights were developed.
Besides all the obvious beauty that comes with these lighting option, the pendant lights make a different statement of their own. The amazing thing is how this pedant can exist on its own to create a desired effect while still working with all other parts of the chandelier for the better overall feel.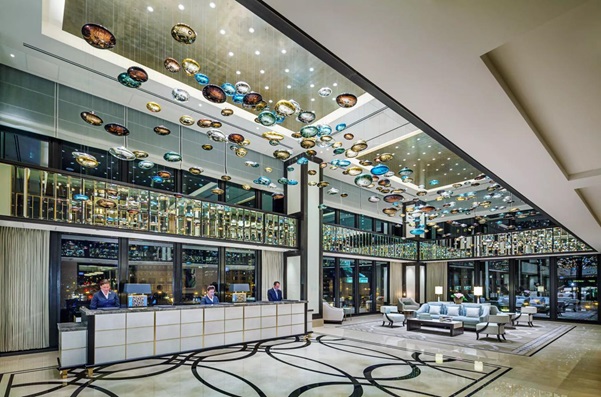 5.        Drum Chandeliers
Have you ever come in contact with any one of those round chandeliers that reminds you of a snare drum? Made of fabric or metal, these drum chandeliers are testament to some of the best chandelier engineering.
They, of course, bring an interesting appeal to your living space. Beyond that, though, they also command an intriguing presence. You can be rest assured that no one will walk into your home and miss their impact on the decor.
If you love any of the chandeliers above, getting a quality unit should be on the top of your list. A good place to get such is at ShowSun Lighting.
Carrying a lot of different types, builds and options, you can satisfy all of your lighting needs at this one stop.