The new year is an occasion which is celebrated with your loved ones to forget the bad things about what happened in the last year and make new resolutions for the upcoming one. Everyone gathers in New Year's Eve party to enjoy the special moments of New Year with the near and dear ones. The New Year is the biggest and greatest celebration in the whole world, which is celebrated in different styles globally. However, one thing is common in all these celebrations in the New Year cake.
One of the easiest New Year cakes recipe are  Apple Bundt Cake and Oreo Biscuit Cake, which requires no fancy frosting or filling. Moreover, this cake is delicious to eat with simple ginger tea as well as chocolate syrup.
Here are the recipes of New Year Cake
Apple Bundt Cake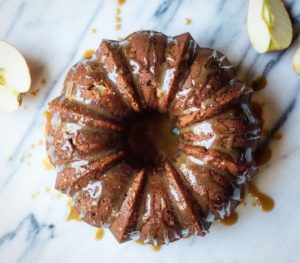 Ingredients
Two cups of Sugar
One lemon
Four medium to large eggs
Vegetable oil
One teaspoon of vanilla essence
Two to three cups of flour
Half teaspoon of allspice
Half teaspoon of nutmeg
Two teaspoons of baking powder and baking soda
One teaspoon of salt
One teaspoon of cinnamon
Three large tart apples
Grated half cup of raisins
Directions
First, you need to mix sugar and lemon quickly in the food processor
Add eggs and blend until it becomes a nice and smooth cream
As you are blending the mixture slowly add the oil
Once you are satisfied with the mixture, add vanilla essence
In a separate bowl mix flour, allspice, nutmeg, baking powder, and baking soda, salt, and cinnamon
Keep on blending the mixture until it becomes a nice thick cream
Add grated apples and blend into the batter, however, make sure not to over blend the mixture
Add raisings and properly mix them into the batter
Bake the cake for 55 minutes at 325 degrees Fahrenheit
Once the cake is ready, Serve it and spend some good time with your dear ones.
Another simple cake recipe you can choose to make for this New Year party is a simple Oreo Biscuit cake. Everyone loves Oreo and one gets to eat a simple Oreo cake, it's like a cherry on top in the New Year Celebration.
Oreo Biscuit Cake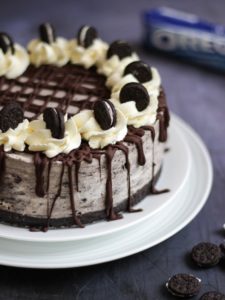 Ingredients
20-25 Oreo biscuits of any flavor
Milk is one medium-size cup
¾ teaspoon of baking powder
Three to four tablespoons of Sugar
Butter Paper
Directions
Grind the Oreo Biscuits either with your hands or in a grinder and add milk to make a paste
Line the bowl with butter paper and pour the biscuits and milk paste into the bowl
Microwave the mixture for 4-5 minutes and once the cake is done let it cool down for a minute or two.
In case, you want to make this cake for more than four to five people then you need to take add a large around 50-60 biscuits. Follow the same procedure and your yummy Oreo cake is ready. Moreover, if you want to decorate the cake, then try to decorate the cake with either vanilla frosting or chocolate frosting.
A cake is always able to make your memories more precious and valuable. Try these simple recipes at home and celebrate this new year.